About Us
Excel India Publishers is a part of the Group Excel India (Excel Publishing Services, Excel India Publishers, Excel Seminar Solutions) and it publishes Conference/ Seminar proceedings for the national/ international academic conferences. Primarily, with a dedicated team of well-qualified and trained publishing professionals, Excel India Publishers is committed to quality. We have the necessary infrastructure to process inputs (Articles/ Abstracts received from various authors) and bring out the Proceedings in both PRINT form and CD-ROM form where the articles can have search facilities: authorwise, sessionwise, Contentwise etc. We are equipped to handle both soft copy as well as hard copy manuscripts. With our past experiences, we understand the value of accuracy and essence of time in such conferences.

In the recent past, our services have been utilised by reputed institutions and organisations like: Click here....
Advantages
Being a part of Group Excel India, with Excel Publishing Services, Excel Printing Universe and Excel Seminar Solutions to augment its activities, Excel India Publishers can meet any sort of demand in the publishing and conference related domain. Since we have adequate infrastructure, we are able to provide you a one-stop solution to your requirements pertaining to publishing. Once you have selected the abstracts/ papers for the proceedings, Please inform us. We will get on our toes, and not rest till we hand over the completed job, the published proceedings, to you. Needless to say, we will definitely take care of the quality aspects and also meet your deadline.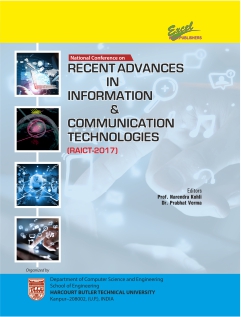 TESTIMONIAL
NITIE

All the very best for your team. We will most certainly get back to you for our future requirements.